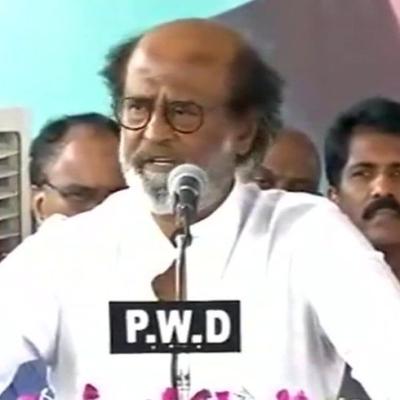 After sharing the dais at the Diamond Jubilee celebration of DMK's mouthpiece Murasoli, actors Kamal Haasan and Rajinikanth again came together for the inauguration of actor Sivaji Ganesan's memorial in Chennai today.
Amid speculations over their entry into politics, Rajinikanth at the event said that "fame and money" alone were not enough in politics.
"If you have to succeed in politics, merely name, fame, and money are not enough. It is something else that is needed.... There is something bigger that transforms an actor into a politician," the Tamil superstar said.
"May be Kamal Haasan knows what it is. If I had asked him two months ago, may be he would have told me. Now, when I ask him, he says come with me, and I'll tell you", the actor added.
At the start of the event, the two actors were seen sharing a comfortable camaraderie, belying the intense speculation over their respective political debuts.