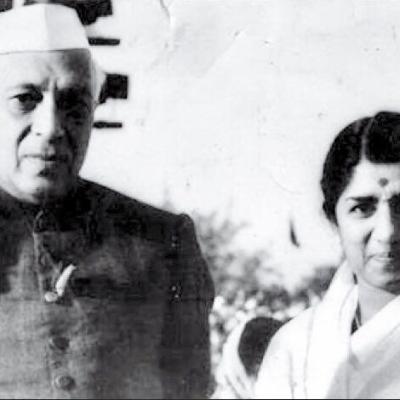 Bharat Ratna Lata Mangeshkar tweets this picture saying: "Namaskar. Bharat ke pratham Pradhan Mantri Pandit Jawaharlal Nehru ji ki aaj jayanti hai. Main Pandit ji ki yaad ko pranam karti hun."
Lata Mangeshkar, 88, sang the iconic,
Ae mere watan ke logon,
in the presence of Pandit Nehru at the Ramlila Maidan in New Delhi, on January 27, 1963. After the function ended she was called by Nehru and she tells the Indian Express, At first I was nervous, thinking I have committed some mistake. But when I met Panditji (Nehru), I saw tears in his eyes. 'Lata, tumne aaj mujhe rula diya'," she said.
The song, composed by C Ramachandra, was written by Kavi Pradeep in honour of Indian soldiers who lost their lives in the 1962 war with China.