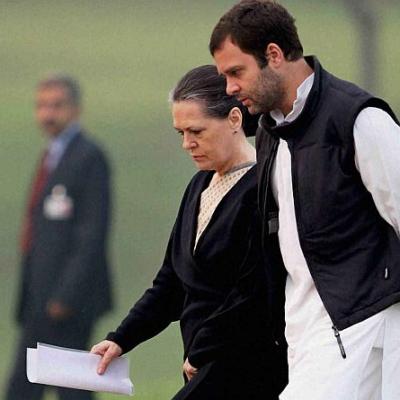 Contrary to earlier claims from Congress leaders, party vice president Rahul Gandhi's elevation to replace mother Sonia Gandhi as party chief seems to have been put off.
With no indication when a meeting of the Congress Working Committee will take place, Congress leaders said election of the party chief may now happen after the Gujarat elections.
The likely delay flies in the face of repeated hints from Congress leaders over the last couple of months that Rahul was set to take over the reins just after Diwali and ahead of the Gujarat and Himachal Pradesh assembly polls.
These claims were politically significant as they meant that the Gandhi scion would campaign in Gujarat as Congress chief. Amid constant delay, the last window for elevation was said to be the time between the polling in Himachal Pradesh on November 9 and November 19, which is the birth anniversary of party icon Indira Gandhi.
However, Sonia is said to be in Goa on a brief "trip" while Rahul last week embarked on another three-day campaign in Gujarat which will end on Tuesday.