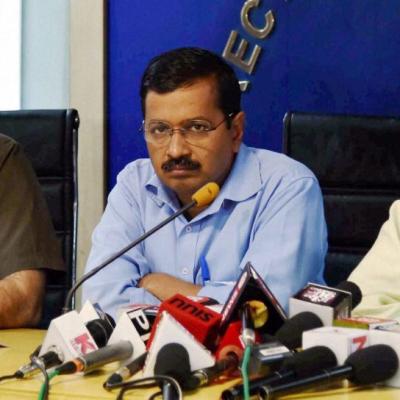 Delhi Chief Minister Arvind Kejriwal took to Twitter on Tuesday asking his Punjab counterpart for a meeting on Wednesday to discuss the deadly pollution levels in the states of Delhi, Punjab and Haryana and solutions to tackle this issue.
In a tweet, Kejriwal wrote, "@capt_amarinder Sir, I am coming to Chandigarh on Wed to meet Haryana CM. Would be grateful if u cud spare sometime to meet me. It is in collective interest."
Earlier on Monday, Kejriwal said he would meet his Haryana counterpart in Chandigarh on Wednesday to discuss rising air pollution levels in the national capital as the latter was too "busy" to meet him in Delhi.
The Delhi chief minister has been seeking a meeting with his counterparts from Haryana and Punjab over the last few days to find a solution to stubble burning in the neighbouring states, a major source to high pollution levels in Delhi.
Last week, Punjab Chief Minister Amarinder Singh said the situation warranted Centre's intervention as it has
inter-state implications.
The practice of burning of crop residue by farmers of the two states of Punjab and Haryana has been blamed for the toxic smog enveloping the region every winter.
Kejriwal had recently said that keeping political differences aside, the Centre, Haryana, Punjab and Delhi governments should come together to find a permanent solution to stubble burning which leads to high pollution every year.