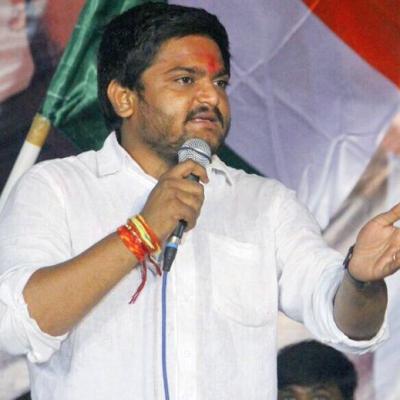 A day after a purported 'sex video' of Hardik Patel surfaced, another clip emerged today in which a man resembling the Patidar quota stir spearhead is seen relaxing on a bed with two men and a woman.
The man with a shaven head is seen drinking water while seated on the bed.
Hardik Patel had got his head tonsured in May this year with his supporters to protest against alleged police atrocities on members of his community during the quota agitation.
Though Patel is yet to react to the second video, he had accused the Bharatiya Janata Party of playing 'dirty politics' yesterday.
In the video, which appeared to have been shot in a hotel on May 16, 2017, a person with close resemblance to Patel was seen in a compromising position with an unidentified woman.
Commenting on the sex clip purportedly showing him, the 24-year-old Patidar leader said it was the beginning of dirty politics and the BJP would release many more such 'morphed' videos to defame him ahead of polls. --
PTI