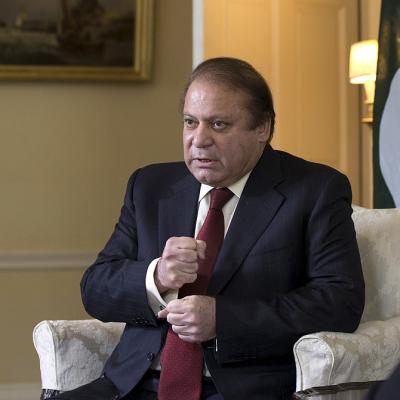 Pakistani lawyers on Saturday gave a seven-day deadline to Prime Minister Nawaz Sharif to resign on the Panama Papers scandal otherwise they will launch a nationwide movement against him.
The Supreme Court Bar Association and the Lahore High Court Bar Association announced their joint stance.
"Both bar associations are of the view that in light of the Supreme Court's ruling on the Panama Papers case (that questioned the moral authority of the premier to rule), PM Nawaz Sharif should no longer hold his office and should therefore resign," a joint statement issued by the both bar associations said after their convention in Lahore.
It said the judgement in the Panama case has clearly indicted Sharif and his children for financial improprieties and corruption and a joint investigation team has been formed to probe him.
"For fair and independent inquiry against the premier, Nawaz Sharif should step down till the final report of the JIT. In case he does not resign till May 27 the lawyers throughout Pakistan will launch a nationwide campaign and movement to ensure his resignation," the statement said.
Before the convention the lawyers supporting the ruling PML-N clashed with the members of the office-bearers of both bars in a bid to stop them from launching a movement against the premier.