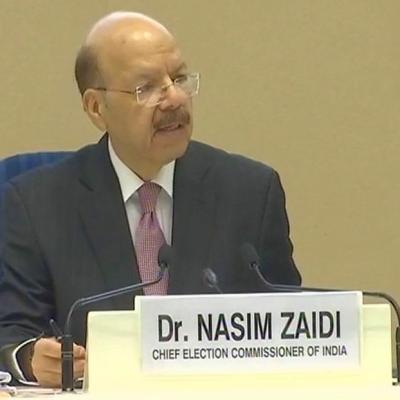 The long-awaited EVM Challenge to establish that the Electronic Voting Machines cannot be tampered will start from June 3, Chief Election Commissioner Nasim Zaidi announced on Saturday.
Political parties will have to apply for the same by May 26.
The Election Commission doesn't expect anyone to win the challenge as the poll body says it is just to reassure political parties that have raised doubts about the machines used to conduct every Lok Sabha and state elections held after 2002.