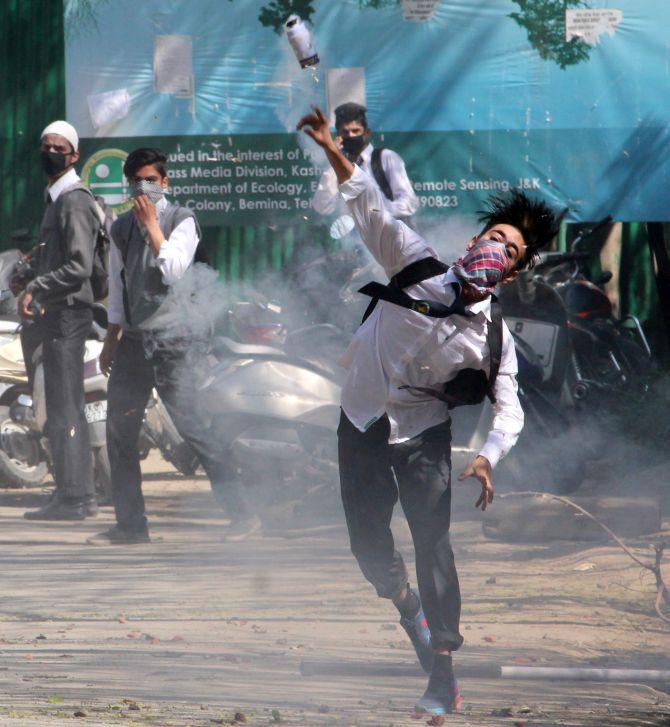 Moderate Hurriyat leader Mirwaiz Umar Farooq defended stone-pelting by Kashmiri students, arguing it was a way to vent their anger against the system that is "inimical and hostile" towards them.
He also said a "blanket ban" on the freedom of expression and absence of student activism in the educational institutions was the primary factor for the ongoing students' agitation in Kashmir.
"There is a blanket ban on freedom of expression, even inside school premise, let alone in colleges and universities. Student activism is a distant dream in Kashmir and no form of deliberation and exchange of ideas and expression of thought is "allowed," he said.
The Hurriyat Conference chairman said with such "strict" curbs in place for students, authorities have pushed students and youth of Kashmir to wall leaving them with the only option of hitting the streets to be heard.