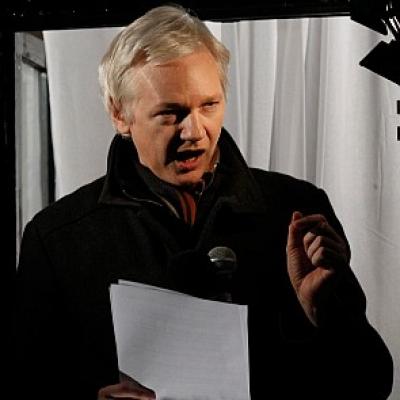 Wikileaks founder Julian Assange on Friday hailed Sweden's decision to drop its rape investigation against him as an "important victory" even as he attacked the country's authorities for detaining him for seven years
without charge.
Assange, who appeared on the balcony of his Ecuadorean embassy hideout in London, said he will not "forgive" those who "slandered" him.
"Today is an important victory for me and for the UN's human rights system but it by no means erases the years of detention without charge in prison, under house arrest and almost five years here in this embassy without sunlight, seven years without charge while my children grew up without me. And that is not something I can forget, it is not something I can forgive," he told reporters.
"The claim by the UK that it has a right to arrest me for seeking asylum in a case where there have been no charges is simply untenable," he added.
The 45-year-old Australian, who has lived inside the Ecuador embassy for almost five years after seeking asylum, said the "road is far from over" while adding that it was "extremely regretful" that he was still being threatened with arrest if he leaves the embassy.