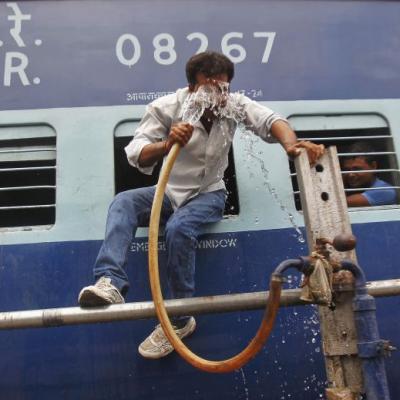 Five people have died of heat stroke in Maharashtra and 40-plus temperatures have led to heat wave warning in parts of the state.
Districts in central and north Maharashtra are worst affected.
Village Bhira in Raigad district has been in the news for unusually high temperature at 46.5 degrees, but the Indian Meteorological Department says it will send a team to verify it.
Akola recorded 44.1 degrees Celsius and Wardha, Nagpur and Chandrapur have recorded 43 degrees.
Many other parts of India are suffering record temperatures at the start of summer.
Barmer in Rajasthan recorded a high of 43.4 degrees Celsius while Narnaul in Haryana sizzled at 42 degrees, nine degrees above normal.
The temperature in Ludhiana in Punjab is seven degrees above normal.