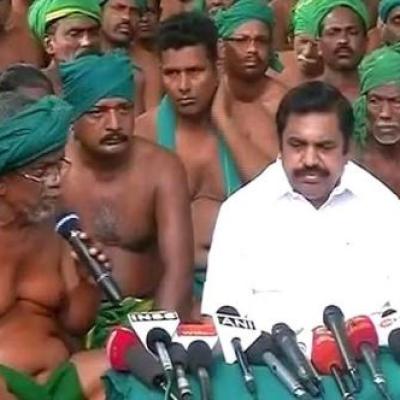 Tamil Nadu MLAs today approved a 100 per cent salary hike for themselves. The MLAs now get a monthly salary of Rs 1.5 lakh, a massive hike from their previous salary of Rs 55,000 per month. CM E Palaniswami made the announcement in the state Assembly today.
This comes at a time when when farmers of the state are demanding loan waiver.
Dozens of farmers from Tamil Nadu are protesting at Delhi's Jantar Mantar for months now demanding a Rs 40,000 crore drought relief package, farm loan waiver and setting up of the Cauvery Management Board by the Centre.
To direct attention to their cause, farmers have shaved their heads and half their moustaches, held mice and snakes in their mouths, conducted mock funerals, flogged themselves and even carried skulls which they claimed were of farmers who had committed suicide due to debt pressure.