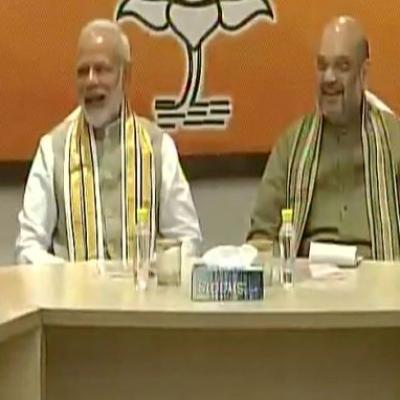 Prime Minister Narendra Modi and Amit Shah are heading a meeting of the BJP to finalise a name for vice president.
Union Minister M Venkaiah Naidu, believed to be the front-runner, said before going into the meeting: "I am not aspiring to become anything. Whatever the parliamentary board decides, that is final."
Sources have said that the candidate will likely be a person from south India, where the party wants to strengthen its presence.
Maharashtra Governor C Vidyasagar Rao is another name in circulation for the polls to be held on August 5.
Like in the case of President, the BJP's VP nominee is also expected to sail through; with the backing of southern parties like AIADMK, Telengana Rashtra Samiti and YSR Congress, the government candidate is likely to win the votes of 557 MPs in the electoral college of 787 MPs.