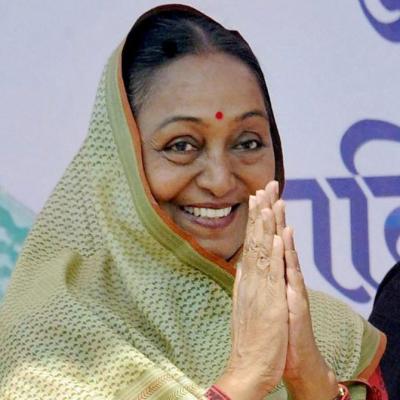 West Bengal CM Mamata Banerjee's party the Trinamool Congress was the first opposition party to admit that Meira Kumar, the opposition's candidate for the presidential polls, will lose agains the NDA's nominee Ram Nath Kovind.
Mamata said today the TMC voted for former Lok Sabha Speaker Meira Kumar, to register their protest against the atrocities in the country under the ruling BJP.
She said all opposition parties must unite together. "This is the best time. We will play an aggressive role in Parliament. We are ready to go to jail but will not bow our heads," she told PTI.
Mamata Banerjee had asked her party MPs to cast their votes in Kolkata to prevent cross voting. On July 1, all Lok Sabha and Rajya Sabha members of the TMC received an SMS, which said that MPs would have to vote in Kolkata, and that they should fill up the form sent by the Election Commission stating their place of voting and hand over the form to her secretary. --
PTI.