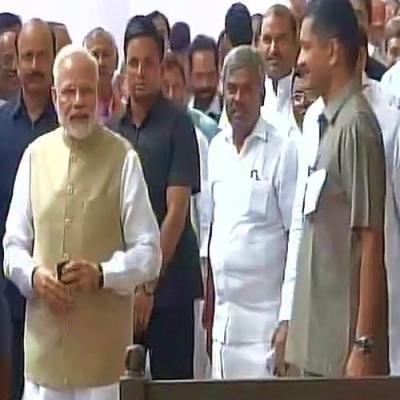 PM Narendra Modi and BJP President Amit Shah cast their votes in Parliament for the Presidential polls. The voting will take place in room number 62 inside Parliament House.
Across the country there are 32 polling stations with ballot papers in the state's official language and in English. For MPs, the ballot papers will be in English and Hindi. Specially serial-numbered pens with violet ink have been supplied by the Election Commission to ensure that only the writing instrument issued by it is used by voters to mark their votes.
Counting will take place on July 20.