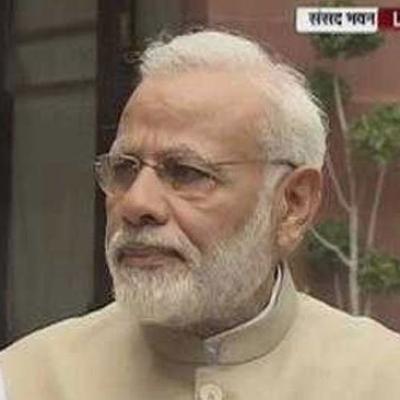 PM Narendra Modi addresses the media ahead of the Presidential Election. He said the country will get a new President and Vice President in this session and it was a crucial session for the country.
"Jaise varsha nai sugandh mitti mein bharti hai vaise hi monsoon satr GST ki safal varsha ke karan nai umag se bhara hoga. Just as the monsoon infuses the earth with a new fragrance, in the same way because of the success of the GST the monsoon session will be infused by a new spirit. I salute our farmers before the session. "
The PM and Amit Shah will be the first to vote in the Parliament for the poll.