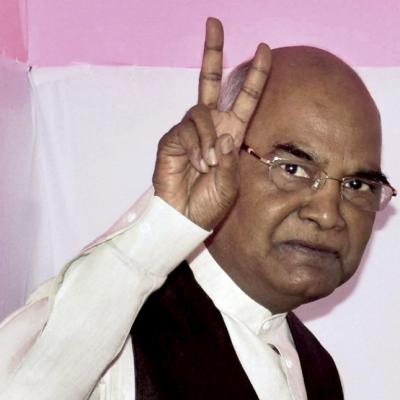 Close to 99 per cent voting in presidential poll, says Returning Officer Anup Mishra.
"Possibly the highest voter turnout. Nine to 10 states witnessed 100% voting," Mishra said.
He said 714 MPs voted in Parliament.
Meanwhile, in Uttar Pradesh, 402 of the 403 MLAs and three MPs exercised their franchise while Samajwadi Party legislator Shivpal Singh Yadav voted for National Democratic Alliance nominee Ram Nath Kovind.
The senior Samajwadi party legislator arrived at the assembly complex along with Independent MLA Aman Mani Tripathi and Nirbal Indian Shoshit Hamara Aam Dal's (NISHAD) lone legislator Vijay Mishra, who too told reporters that they supported Kovind.
"My open support is for Kovind
ji
, who belongs to Kanpur
dehat
and is our neighbour," Shivpal told reporters, adding, "Meira Kumar did not seek vote from me and I voted on the directions of '
netaji
' (Mulayam Singh Yadav)." --
PTI