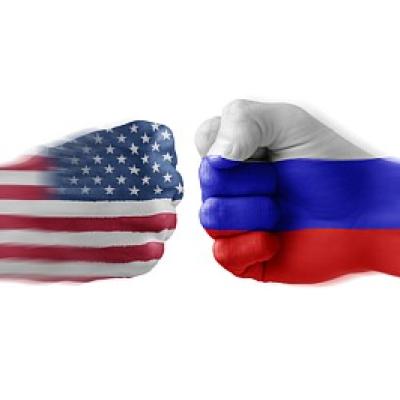 The top military commanders from the US and Russia have met for the first time since Donald Trump became president, as Moscow warned Washington against trying any strongarm tactics.
Chairman of the US Joint Chiefs of Staff Joe Dunford held talks with his Russian counterpart Valery Gerasimov in Azerbaijan's capital Baku, as both sides have mooted potential cooperation against Islamic State jihadists.
Russia's defence ministry said in a statement that the two generals "exchanged opinions regarding the condition of Russian-American relations" and on the security situation around the globe.
They also determined areas for cooperation in "increasing the security of military activity, decreasing tensions and the risks of accidents," the statement said.
Relations between Russia and the US have slumped to their lowest point since the Cold War over Moscow's meddling in Ukraine, and military ties are limited to a system aimed at avoiding clashes in the air over Syria.
Trump has repeatedly held out the prospect of cooperating with Russia in the fight against the Islamic State group, a goal that the Kremlin has long been pushing for.
The United States insisted, however, that today's meeting between the military bosses was not political in nature and had been planned for months.