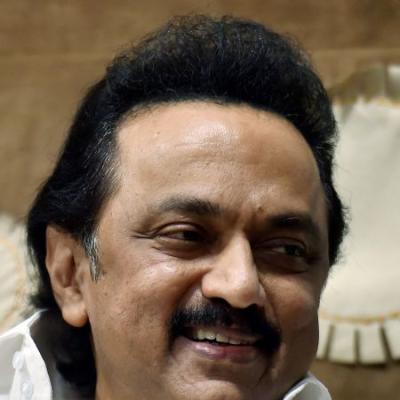 DMK's Working President MK Stalin on Friday advised newly-sworn-in Chief Minister Edappadi K Palaniswami against smiling at him in the assembly.
The strange advice came just a few days after AIADMK General Secretary VK Sasikala had noted that former Chief Minister O Panneerselvam had smiled at Stalin -- and cited that as one of the reasons for asking him to step down.
Panneerselvam had said smiling at another human being is one of the qualities that differentiates humans from animals.
Stalin, who has termed the Palaniswami government as "anti-people", was accused by Sasikala of conspiring with Paneerselvam to sideline her in the party.
Stalin had said Sasikala's allegation was laughable wondering what would have Sasikala and her family members done against Jayalalithaa as she too had smiled at him. The leader of the opposition said he used to exchange pleasantries with Jayalalithaa and asked if that too amounted to a similar crime.
A Sasikala loyalist, Palaniswami was sworn in as Chief Minister of Tamil Nadu on Thursday, along with 31 cabinet ministers, ending the political crisis sparked by the death of Chief Minister J Jayalalithaa in December.