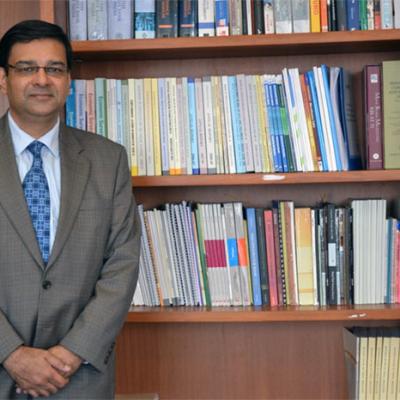 Reserve Bank Governor Urjit Patel today said India's economic growth will make a "sharp V" recovery following the recall of old 500 and 1,000 rupee notes. Patel also made a strong case for continuing with globalisation even in the face of a potential shift to trade protectionism under US President Donald Trump as India has benefited from open trade.
"Almost everyone agrees that the impact is going to be a sharp 'V', that we would have a downgrade of growth for a short period of time," he told CNBC-TV18 in an interview.
"However, the remonetisation has happened at a fast pace and that was part of the plan." RBI last week lowered economic growth for the current fiscal to 6.9 per cent from the previously projected 7.1 per cent, but saw it bouncing back in a big way to 7.4 per cent in 2017-18.
He said the benefit of junking 86 per cent of currency in circulation will take time to fully play out and needs more work to ensure they are lasting. Asked when India could achieve 9 per cent GDP growth, he said it is difficult to predict sustainable growth rates.
Higher growth rate is possible if very fundamental reforms, especially in factors of production like land and labour, are undertaken, the Governor said. "Now how much higher than 7.5 that we are achieving so far is difficult to say. But the fact is we need to grow at some point faster than we are now," he said. "I think 7.5 per cent growth rate is not something to be disappointed about."