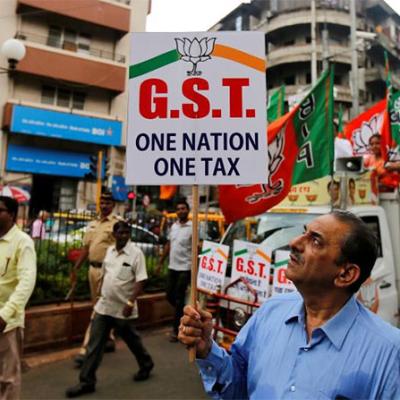 The Election Commission is learnt to have advised the government not to publicise goods and services tax rate cuts on certain popular consumables in poll-bound Gujarat as it could influence voters in the state where the first phase of elections is on December 9.
It, however, has allowed advertisement of simplified tax procedure without mentioning any products, functionaries in the poll panel said on Thursday.
"On the first draft, the EC has advised that any publicity which could influence voters should not be done. Of course, people have to be made aware of procedures so the commission has approved of that proposal," a functionary said.
The commission has advised that advertisements on GST rate cuts can take place after the second phase is over on December 14.
The Election Commission had earlier allowed the Centre to release the second instalment of funds under the MNREGA scheme for Himachal Pradesh and Gujarat with a rider that there will be 'absolutely' no publicity in this regard.
Polls in Himachal Pradesh were held on November 9. --
PTI