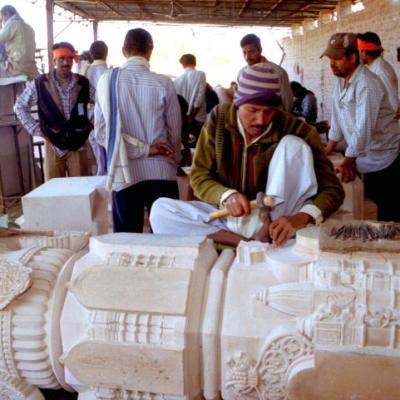 In the 25 years since Ayodhya's Babri Masjid was razed, our discourse has been hauled in the opposite direction - from shuddering shame to the discarding of that shame and the adoption of audacities that undermine the fundamental underpinnings of India and its Constitution.
The grand temple hasn't moved in that time; it remains a template that awaits turning tangible. It lies unformed among millions of bricks and unfinished masonry scattered across Ayodhya; it parades the courthouses trying to rid itself of legal tangles, yet unable to leap out of their grasp and become a physicality; it remains probably the most divisive and disruptive argument we've had with ourselves since Partition.
What has come to calcify and claw its way to centre-stage during the past quarter century, though, is the idea that proposed the stunning violations of December 6, 1992.
Read
Sankarshan Thakur's column on the 25th anniversary of the demolition of the Babri Masjid yesterday.