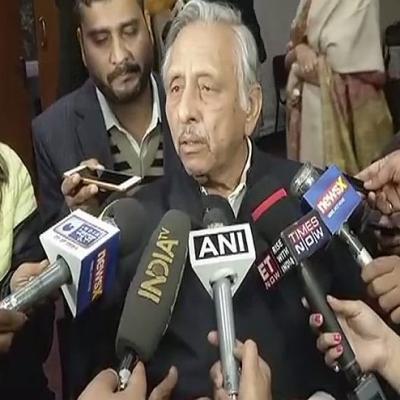 Congress leader Mani Shankar Aiyar apologises for his comment calling the PM a 'neech insaan'.
Speaking to reporters Aiyar attempted an apology first explaining the context in which the remarks were made. He said the PM was making a jibe at the Congress and Rahul Gandhi at the inauguration of a Centre on Babasaheb Ambedkar and routinely said foul language against Congress leaders.
"I am a freelance Congressi, I hold no post in the party, so I can reply to the PM in his language. I meant low-level when I said 'neech', I think in English when I speak in Hindi as Hindi is not my mother tongue. So if it has some other meaning then I apologize. I am Macaulay's (Thomas Macaulay, who introduced English education in India during the Empire) child. If the translation of neech means a low-born, then all I can do is apologise, but it was not my intention.
"There is a reason why the Congress party has not asked me to campaign in Gujarat even though I have been a Congressman for decades, it's because I am a stormy petrel. If I hurt someone I am sorry," Aiyar said.
He also claimed he had never called the PM a 'Chaiwala'. "You can go on the internet and check all the videos," he told reporters.