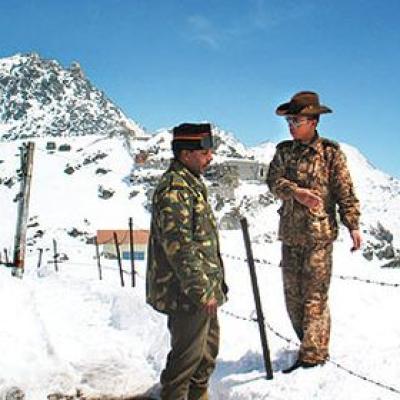 An Indian drone has invaded Chinas airspace and crashed, Chinese state media said Thursday, months after the neighbours ended one of their worst border standoffs in decades.
The Indian move violated Chinas territorial sovereignty. We strongly express our dissatisfaction and opposition, Xinhua news agency cited the deputy director of the armys western theatre combat bureau, Zhang Shuili, as saying.
Zhang did not give details about when or where the incident happened.
Chinese border troops took a professional and responsible attitude and carried out identification verification of the device, Zhang added.
Indian and Chinese troops were in a face-to-face situation near the Sikkim sector of the international border after the Chinese Peoples Liberation Army tried to build a road in Doklam in mid-June.
While India and Bhutan said that it violated the status quo along the India-Bhutan-China international trijunction, Beijing claimed that it was Chinas territory.
Indias army chief said in September that his country could not afford to be complacent and must be prepared for war.