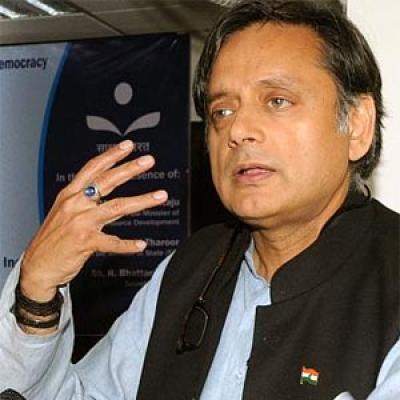 Branding the Gorakhpur hospital tragedy as an 'unforgivable act', Congress MP Shashi Tharoor on Sunday accused the Uttar Pradesh government of sheer negligence, demanding a strict action against the accused.
Speaking to ANI in Thiruvanthapuram, Tharoor said, "Frankly, this is a terrible situation which shocked the country. The vulnerable members of our society are suffering because of the negligence and the bills not paid by the UP government."
Tharoor further asserted that the situation in Gorakhpur's BRD hospitals states that after years of independence where our country's priorities lie.
"This (UP government) is presenting crores on advertising and not paying the bill. This is not forgivable," he said.
The Congress also noted that it is easy to frame the authorities of the college but pointed out that what is the Health Minister Siddharth Nath Singh being spared.
"This should be pinned," he added. --
ANI