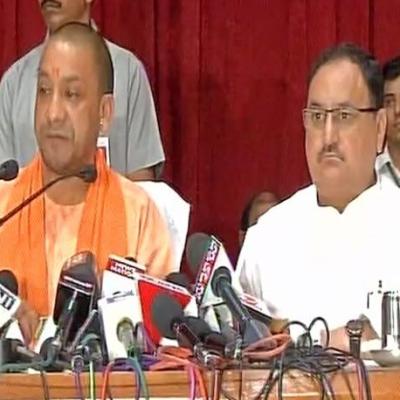 Uttar Pradesh Chief Minister Yogi Adityanath and Union Health Minister J P Nadda took stock of the situation at BRD hospital in Gorakhpur.
They later addressed a press conference. Adityanath said:
- Nobody can be more sensitive towards those children than me
- Let reports of probe committee come. Assure you, if anyone's negligence caused death of a person, in any part of UP, he won't be spared.
- When Ghulam Nabi Azad was Union health minister, he came here and said that we cant do anything in the matter because it's a state matter.
- Those whose sensitivity has died are now trying to add salt to the wound by raising the sensitive issue unnecessarily.
- The prime minister is concerned over the situation. --
ANI
Photograph: ANI