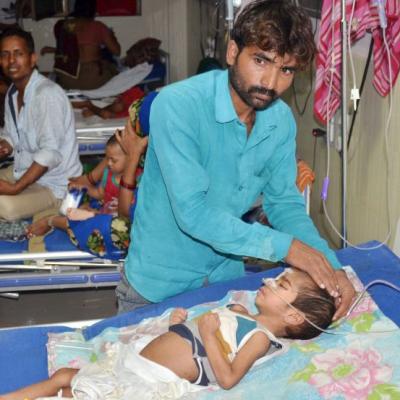 Following harsh criticism of Prime Minister being silent on the Gorakhpur hospital tragedy, the Prime Minister's Office tweeted, "PM is constantly monitoring situation in Gorakhpur. He is in constant touch with authorities from the central and UP governments."
The Congress on Saturday said Uttar Pradesh Chief Minister Yogi Adityanath and Health Minister Siddharth Nath Singh should resign taking moral responsibility for the death of the infants at the state-run hospital in Gorakhpur.
Congress spokesperson Manish Tiwari also demanded strict action against those responsible for the deaths, allegedly due to shortage of supply of liquid oxygen, at Baba Raghav Das Medical College in eastern Uttar Pradesh.