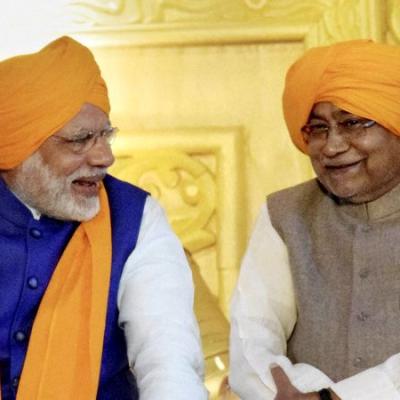 Bihar Chief Minister and Janta Dal-United national president Nitish Kumar is expected to formally announce his decision to join the National Democratic Alliance at the partys national executive meeting in Patna on August 19.
Nitish Kumar had snapped ties with NDA in 2013 after 17 years of togetherness when the BJP decided to project Narendra Modi as prime ministerial candidate. But this break up lasted only till last July when he announced his inability to continue in the Grand Alliance government along with the tainted RJD leadership and weakening Congress.
After joining NDA, JD-U would be offered two ministerial berths in the Centre one of cabinet rank and the other as minister of state. However it will take time and would delay cabinet reshuffle as the party will try to replace Sharad Yadav and Ali Anwar with new members in the Rajya Sabha. If they do not resign on their own, they can then go to the disciplinary committee as both are engaged in anti party activities. If this does not work, there are other ways to ensure their ouster from the Rajya Sabha, sources said.