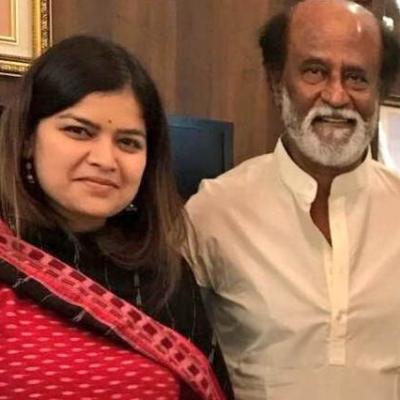 BJP Yuva Morcha national president Poonam Mahajan on Sunday met superstar Rajinikanth at his home in Chennai, reported ANI. Mahajan visited Tamil Nadu to participate in a rally that was attended by BJP leaders. After meeting Rajinikanth and his wife Latha, Poonam tweeted pictures of the meeting and posted, "One of the most humble couples I have ever met Lathaji and Thalaiva @superstarrajini ji."
This meeting comes amid speculation of Rajinikanth's possible political plunge. On Thursday, when reporters asked the Tamil superstar about his recent comments on entering politics, he declined to answer any political questions and said, "Please don't ask political questions," PTI reported.
Rajinikanth has maintained that the political system is 'corrupt' and democracy is in a 'rotten' state in Tamil Nadu. The actor then hinted that he will join politics as he appealed fans to be ready for 'war' at the right time.
However, PTI reported that last week, the 66-year-old superstar had said he had no desire to join politics, but if he did, he would show the door to all 'money-minded' people.
BJP national secretary H Raja on Wednesdays said Rajinikanth is a 'popular' personality. Raja added that he is welcome to join the saffron party.
Also read:
Rajini 2.0 and the making of a political Thalaiva