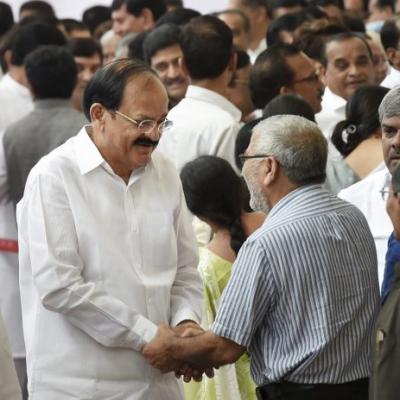 After redefining APJ Abdul Kalam recently, Vice-President M Venkaiah Naidu now has a new acronym for India.
Speaking in Bengaluru today, Venkaiah Naidu said that India stands for 'Integrated National Development Impacting All Indians, equally well'. This, he said, is the "mission for India".
A few days ago, then vice-presidential candiate Venkaiah Naidu spoke at the inauguration of a memorial for former president APJ Abdul Kalam in Rameshwaram in Tamil Nadu.
Staying true to his love for acronyms, Venkaiah Naidu said APJ Abdul Kalam stands for 'Anything is Possible with Just Attitude and Karma'.