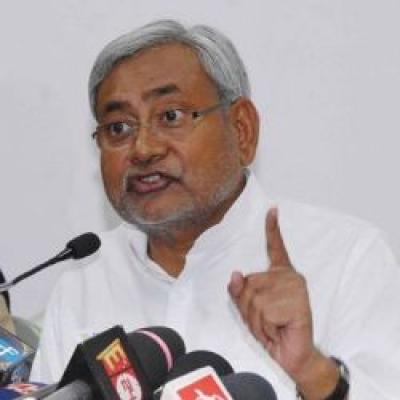 Bihar Chief Minister Nitish Kumar today urged the Centre to allocate funds "liberally" to strengthen the subordinate judiciary in the state in order to provide speedy justice to the litigants.
"We (BJP and JD-U) have come together. It must also reflect (in the allocation of funds). Bihar is a big state with 38 districts and 101 sub-divisions and you (Union Law Minister Ravi Shankar Prasad) are saying Rs 50-60-70 crore will be given to it to strengthen the subordinate
judiciary.... It will not serve the purpose," he said.
Stating that Bihar's budget, which was around Rs 25,000 crore to Rs 26,000 crore in 2005-06, had now increased to over Rs 1.40 lakh crore, Kumar said, "If you (Centre) want to give to the state, allocate funds liberally... I am talking about the funds for strengthening the subordinate judiciary."
He added that his government had already sanctioned Rs 169 crore for the expansion project of the Patna high court.