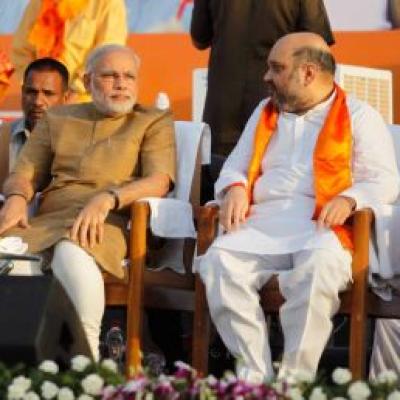 BJP President Amit Shah has convened a meeting of 13 BJP Chief Ministers on Sunday, April 23. The meeting will be held at the party's national headquarters at Ashoka Road in New Delhi. Prime Minister Narendra Modi will also participate in the day-long meeting.
Sources tell us, that on the agenda is a discussion on building the Ram Mandir by mid 2018. By then, the Uttar Pradesh Assembly would have also enacted a law facilitating the building of the temple.
The Prime Minister and Amit Shah are likely to spend 10 minutes with each of chief minister after the meeting. Shah is hosting a lunch where Union Ministers are invited.