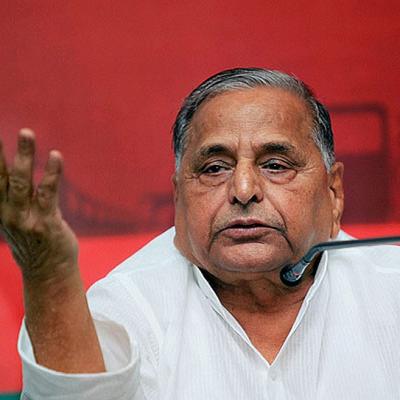 The 'No VIP' emphasis of Yogi Adityanath's new government in Uttar Pradesh extended to former Chief Minister Mulayam Singh Yadav -- one of his homes failed a surprise inspection and was found to be guilty of using way more electricity than allowed.
An inspection conducted by a team of electricity officials revealed that former chief minister had unpaid electricity bills worth Rs 4 lakh.
The team upon arriving at his residence found that the permissible limit of 5 kW a day was being busted by as many as eight times. He has been given a time period till the end of the month to pay up.
The Samajwadi Party patriarch's sprawling residence in the Civil Lines area of his constituency Etawah is one of the biggest in the city with more than a dozen rooms, its own air-conditioning plant, a temperature-controlled swimming pool and several elevators.
Officials had changed the configurations to allow him 40 kW against a payment in lieu of the additional power supply.