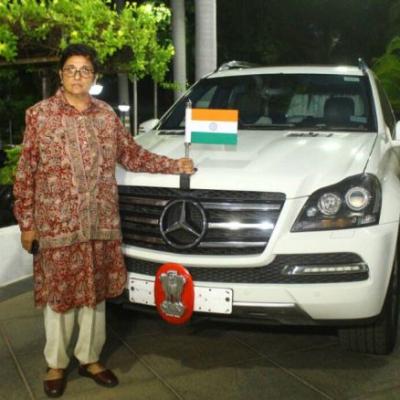 Kiran Bedi tweets: Lt Governor Puducherry's vehicle without the Lal (Image of Batti) Thanku @PMOIndia
Almost immediately after the Union cabinet decided to do away with the red beacon, several Union ministers and chief ministers removed the beacons from their vehicles. That's even before the notification came into effect.
Seeking to end VIP culture, the cabinet on April 19 decided that beacon would be removed from all vehicles, including that of the prime minister, from May 1.
Pictures
of VIPs who did away with the light.