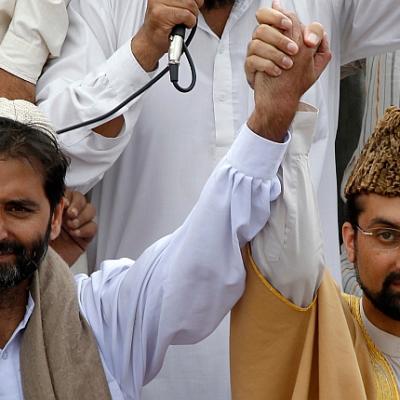 As Kashmir Valley remains on the edge following the killing of militant commander Burhan Wani, separatists today extended the shutdown call till July 13.
The separatists termed the state government's appeal for help to restore normalcy as "childish and illogical". Hardline Hurriyat Conference led by Syed Ali Shah Geelani in a statement issued here on behalf of the separatist groups said the strike has been extended by two more days. "July 13 would be observed as the Reaffirmation Day and all three separatist leaders, including Syed Ali Shah Geelani, Mirwaiz Umar Farooq and Yasin Malik, would march from Hyderpora, Jamia Masjid and Maisuma towards Mazar-e-Shuhda (martyrs graveyard) in Naqshband Sahab, respectively," the statement said. Every year, separatists, including mainstream parties, observe July 13 as the death anniversary of 21 protestors killed by Dogra army outside Srinagar's Central Jail in 1931.
The separatists had earlier called a three-day strike following the killing of the militant commander. The separatists asked the people to "raise and repeat the slogan of right to self-determination".