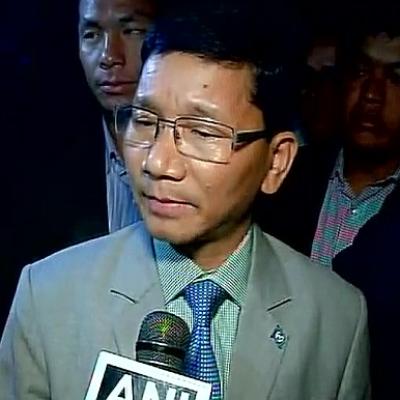 Dissident Congress leader Kalikho Pul was sworn-in as chief minister of crisis-ridden Arunachal Pradesh.
Governor J P Rajkhowa administered oath and secrecy of office to Pul at a programme in Raj Bhavan tonight.
We'll expand our cabinet after consulting my colleagues: Kalikho Pul after being sworn in as Arunachal Pradesh CM.