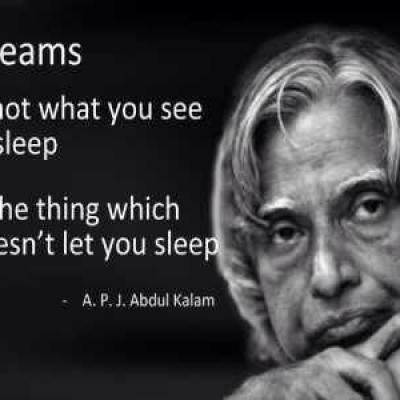 Former President A P J Abdul Kalam had called up his family from Shillong a day before his death to enquire about the health of his 99-year-old brother, Mohd. Muthu Meera Lebbai Maraicker.
Kalam's grand nephew Saleem said that Kalam had called the family members on July 26th evening and enquired about the health of his brother and others. He had also stated that it was very cold in Shillong, where he breathed his last yesterday.
The late President's last rites will be performed here as per the wishes of his close relatives and the general public in the island city. "It is the wish of not only our family, but the entire people of this island that his body should be brought and buried here," Saleem told reporters.
District officials were, meanwhile, inspecting a site near a mosque, adjacent to the Railway station for burying the former President. His cousin Kasim Mohammed said a memorial should be built for him in Rameswaram.
All the shops in Rameswaram island remained closed as a mark of respect for the great leader. Fishermen also decided not to go to the sea for the next three days to mourn his death.