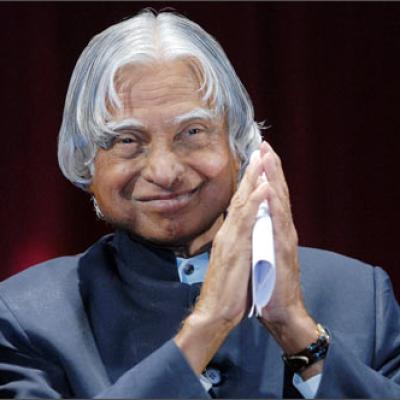 Microsoft's India-born CEO Satya Nadella and other members of corporate America have expressed their condolences on the sudden death of former president APJ Abdul Kalam, saying the 'missile man' will continue to inspire the world with his courage, tenacity and vision.
"RIP @APJAbdulKalam...your teachings, leadership and humanity were inspiration to us all," Nadella tweeted.
Premier business advocacy group US-India Business Council, expressing condolences on behalf of its member companies, said Kalam was one of India's greatest leaders and visionaries.
"The Council is comforted by the knowledge that not only India but the rest of the world will benefit from the courage, tenacity, and vision that Dr Kalam displayed throughout his lifetime.
"At this transformational and buoyant period in India's growth, the Council and its members will hold Dr Kalam's words close to heart: 'You have to dream before your dreams can come true,'" it said in a condolence statement.
USIBC said Kalam, popularly known as the missile man of India, spent more than 40 years of his scientific career as the architect of significant institutions, such as the Defence Research and Development Organisation and the Indian Space Research Organisation.