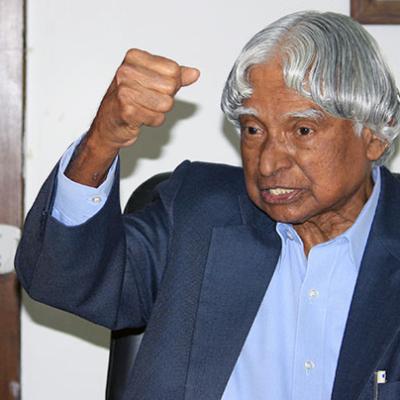 The government may rename the Rashtriya Avishkar Abhiyan after former President A P J Abdul Kalam, with HRD Minister Smriti Irani today stating that "I wish his name is associated with the programme" he had launched earlier this month.
"I wish his name is associated with the programme as he had himself come forward to inaugurate the programme to encourage students to take up science, technology and mathematics... In the coming years we will try to encourage children to innovate through science and technology," HRD Minister Smriti Irani told reporters here.
HRD Ministry officials said there are a set of laid-down procedures to name a programme after heads of states and measures would be initiated before renaming it.
Kalam fell sick while addressing students of IIM-Shillong yesterday and passed away in the evening.
Addressing the students during the launch of Rashtriya Avishkar Abhiyan here on July 9, Kalam had laid stress on developing four qualities of uniqueness such as "great aim, quest of knowledge, hard work, and perseverance". He had also emphasised on attaching the highest value to science and the value of learning.