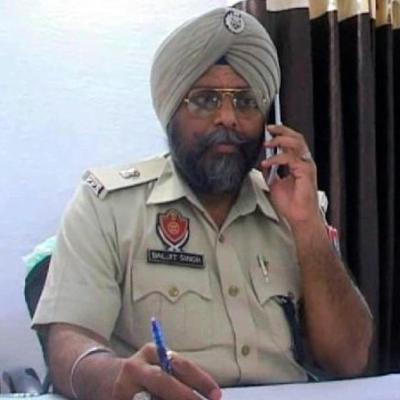 In other news, the family of police officer Baljit Singh, who was killed fighting terrorists in Dinanagar, on Tuesday refused to cremate him till the state government hands over appointment letters of SP rank to his son and post of tehsildar to his daughters.
Kulwant Kaur, wife of the slain SP (Detective), said the family had suffered a lot at the time of the death of her father-in-law, police inspector Achhar Singh, to get appointment for her husband and he had to wait for two years to get the job.
Baljit Singh was a son of a policeman, who too was killed by militants during the height of militancy in Punjab in 1984. Kaur also charged that the state government did not provide sophisticated weapons to the police force for fighting militants.