Goodbye Mamata! TMC MP Dinesh Trivedi to join BJP?
January 19, 2015 15:13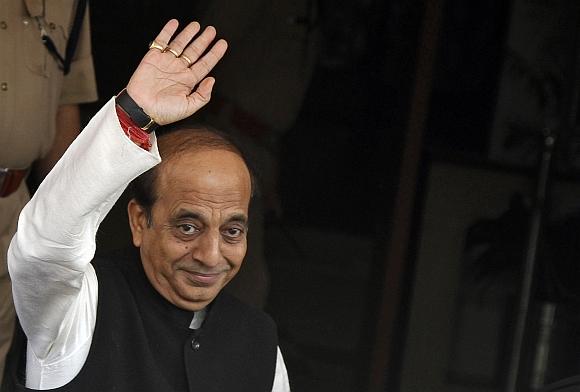 Fasten your seat belts for this news rollercoaster. Our sources tell us that TMC MP Dinesh Trivedi has plans to join the BJP.

The rumors began after Trivedi, in an interview to a Gujarati daily, praised PM Narendra Modi. A Gujarati settled in Kolkata, it is believed he has always been soft on Modi.

But the TMC is not overly worried about the move with some MPs saying the party has been well rid of him. Sources told us that MPs have said that they were willing for the TMC to be weak, but unwanted elements should be weeded out.

Trivedi does not share a great relationship with TMC chief Mamata Banerjee after she sacked him as the railway minister for a nominal hike in passenger fares in the 2012 rail budget.

Today, Congress leader Krishna Tirath also joined the BJP.

« Back to LIVE
TOP STORIES