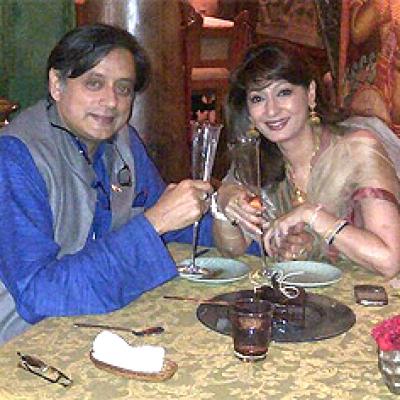 While rumours about cracks in their marriage have been doing the rounds for some time now, the usually outspoken Shashi Tharoor's studied silence has been nothing less than ominous.
Read
Wife Sunanda Pushkar made a solitary appearance at actress Sridevi's party hosted by politician Amar Singh.
This is Tharoor's attempt to quell rumours.
Tharoor tweets: Forgot to get flowers for my wife & she was still gracious at our wedding anniversary lunch.
And this picture...